The Many Different Ways to Exercise at Saint Andrews State Park
It is still early in the bathing-suit season. There is still time to exercise and look great in your swimwear. Burning calories and having fun is the best bet to get back into shape. Here are three different ways to get into shape at Saint Andrews State Park.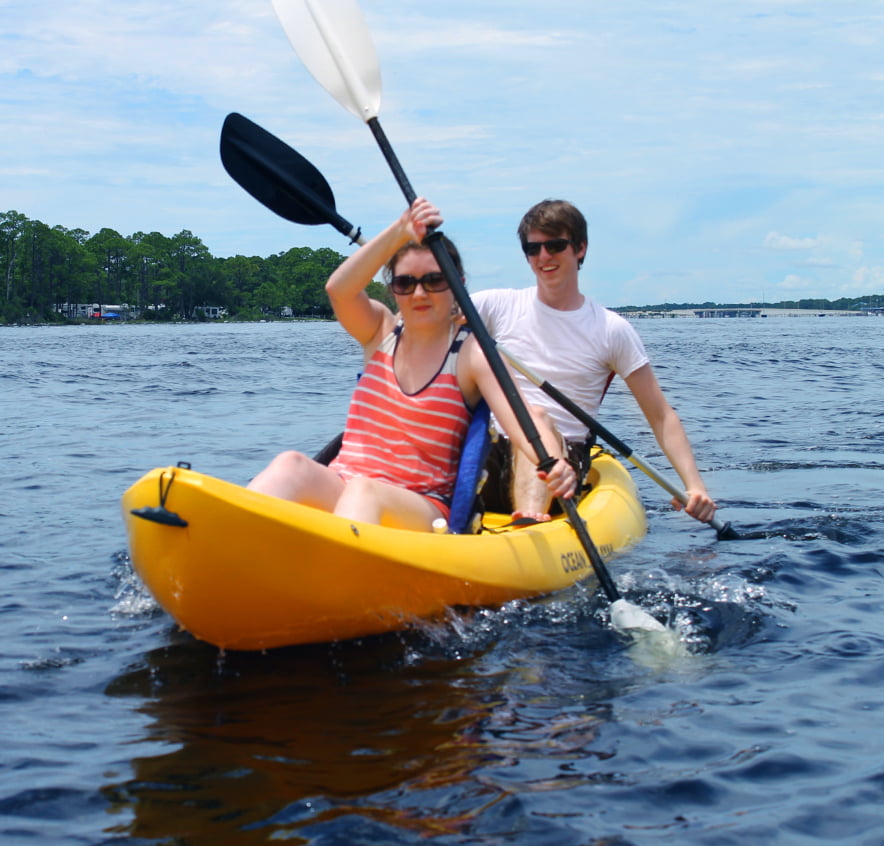 Paddle Boarding – It is estimated that you can burn between 300 to 400 calories an hour paddle boarding. The Grand Lagoon at Saint Andrews State Park is a great place to explore for the novice paddle boarder as the waters are generally calm. So grab a board and get in a good workout in a beautiful area of Panama City Beach.  
Kayaking –  Have you ever been kayaking? If you have, you know that it can be quite a workout. If you haven't, you can burn anywhere between 280 to 450 calories per hour kayaking depending on effort. This is such a fun way to both get into shape and get out on the water. This is an easy sport to get a hang of.
Biking – Pushing bike pedals is one of the best ways to knock out some calories. With estimates of 500-calories an hour burned while biking for the average person. Saint Andrews is over 1200 acres which gives you plenty of space and places to explore while biking your way to a healthier you.
All of this equipment and more can be rented at Shell Island Shuttle in Saint Andrews State Park. If you would like to learn more about the different ways you can get into shape while relaxing at Saint Andrews State Park please click HERE.  
Relaxation and a healthier you await!