Shell Island Shuttle Rises from the Deep
The first week of October 2018 was sunny and unseasonably warm in Panama City Beach, Florida. Visitors traveled back and forth from Saint Andrews State Park to Shell Island via the Shell Island Shuttle to spend time soaking up the last few warm days of the 2018 beach season. A week later, the area was destroyed, the Island was abandoned and the Shell Island Shuttles were scattered all over the area.
October 10th, 2018 saw the arrival of Hurricane Michael, one of the most powerful and devastating storms to hit the Florida panhandle. The damage totaled $25-billion and the cost is still increasing to this day. Part of the damage was felt by the Shell Island Shuttle the majority of of its beloved boats that took guests back and forth to the island for years.
The damage from the hurricane hasn't stopped the Shell Island Shuttle service as they are in the midst of a huge rebuild of assets and facilities.
Randy Brantley, owner of Shell Island Shuttle stated Hurricane Michael has been one of the most devastating storms he has ever seen and while he is thankful that they were able to rebuild after the hurricane, there were many other local businesses that did not get the opportunity to do the same. Overall the community has really come together to help return some normalcy to the Panama City Beach area, and we are excited for Spring Break to kick off.
With an anticipated grand re-opening weekend of March 16th and 17th the customers of Shell Island Shuttle and Shell Island Pontoon should expect brand new equipment and a sense of rebirth around the park and island.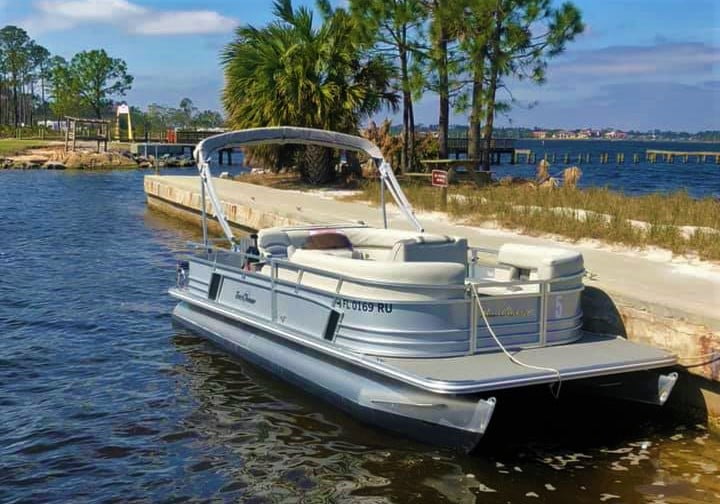 The phones are ringing and the reservation sheets are filling up with all of the buzz around the new and improved Shell Island Pontoon boats.
Though the toll from Hurricane Michael was great, the silver lining is a new and improved Shell Island Shuttle, Shell Island Pontoon and Saint Andrews State Park. Though some of the old parts of what made Shell Island unique are lost forever, the new and improved features there will ensure that many people will enjoy the natural beauty of the area for years to come.