Snorkeling
Shell Island is a Hot Spot for Snorkeling in Panama City Beach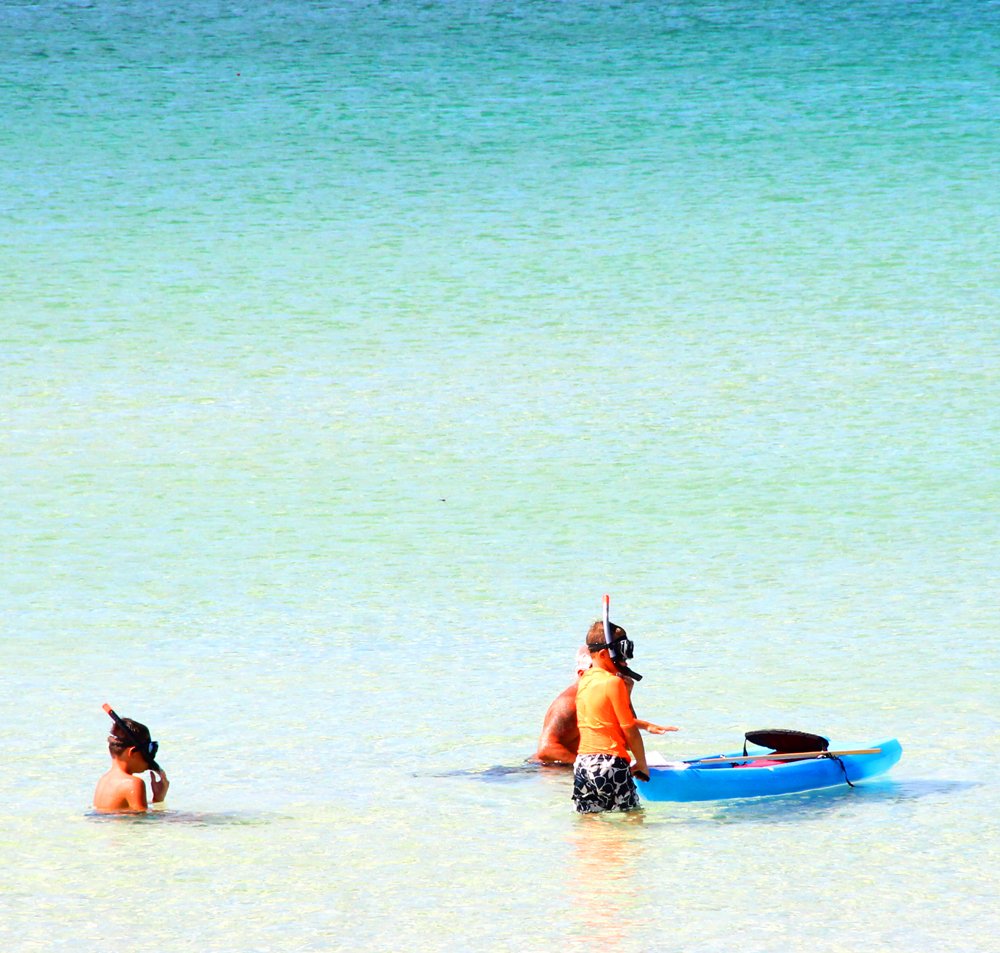 Shell Island is a local hot spot for snorkeling in Panama City Beach, Fl. To begin your Shell Island snorkeling adventure, the Shell Island Shuttle will transport you over to the west end of Shell Island. This section of Shell Island, owned by St. Andrews State Park, is the best snorkeling Panama City Beach has to offer.
Snorkeling at Shell Island or at St. Andrews State Park is one of the most popular things to do. There is no better way to get up close and personal with the marine life than actually swimming with them and exploring their natural habitat. Here at St. Andrews State Park we offer Snorkeling Packages for the whole family.
Shell Island Snorkeling Packages offer the chance to experience tropical fish, corals and sponges. Swim with our local, friendly dolphins that regularly frolic along the shores of Shell Island. Fun for beginners and pros of all ages!(Just remember that it is illegal to feed or harass the dolphins in their environment).
This natural, undeveloped 700-acre barrier island is just a short boat shuttle from St. Andrews State Park. The island which lies between the Gulf of Mexico and St. Andrews Bay is actually a part of St. Andrews State Park in Bay County, Florida. Relax on the sugary white sand on the beach of Shell Island, snorkeling, nature walks and shell collecting are just some of the ways you can enjoy this pristine wildlife sanctuary. Shell Island is home to one of the world's highest concentrations of bottle-nosed dolphins, and the island's unmatched beauty and abundant wildlife make an enjoyable and memorable way to spend the day.Rent the snorkel gear and jump on the Shell Island Shuttle or one of our Pontoon Boats and go on your adventure! Do you feel like just relaxing on the beach? We have Snorkel Gear available at our Pier Store and our Jetties Store as well, so grab the gear and run down to the beach and start your adventure!
Shell Island Snorkeling Packages:
$26.95 (Adult)
$19.95 (Kids, 12 and under)
Includes round trip shuttle and equipment!